Manager's Column
Authored by: Richard Fowler, CEO
Last month I asked our members to consider a reality check on electric cars. Although I very much support the idea of electric cars (it will help your co-op), there are some hurdles that we will face that we may or may not be able to overcome. If you didn't get a chance to read that article, it is available here - Reality Check on the Electric Car
          In that article I promised to give our members a reality check on the Green New Deal, which is being promised by several presidential candidates. So why would I write an article on this topic? Because I owe it to you, our members to inform you on issues that could make your electric bill much higher.
          First of all, what's in the Green New Deal? The idea is to become 100% renewable and it includes:
Switching all transportation to 100% renewables by 2030 – (this would include electric cars, trucks, trains, and planes)

Ban Fracking

Ban drilling offshore and on federal lands

Ban imports and exports of fossil fuels

Cancel oil pipelines already being built

Redirect trillions of dollars being spent on our nation's defense (military) toward climate change

Spend 2.2 trillion weatherizing and retro filling businesses and homes

Spend 2.1 trillion subsidizing electric vehicles

Halt permitting of new fossil fuel extraction

Nuclear power would be phased out

Workers in the fossil fuel industry would be laid off and given a 5 year wage guarantee plus a 4 year college education plus an early retirement support

Spend 607 billion for a regional high speed rail system

Spend 527 billion to offer free school meals plus expand the food stamp program

Spend 407 billion to replace all school and city buses with electric buses (gas buses $80,000 – electric buses $300,000)

Spend 216 billion for truckers to replace all diesel tractor trailer trucks

Spend 36 billion to subsidize those who want to turn their lawns into gardens or reforested spaces

Money for farmers of color
Total cost – 16.3 trillion    
  If we are going to be 100% renewable, then all of our power would have to come from hydro, wind, and solar with batteries connected when the wind isn't blowing and the sun is not shining.
          Let's look at two challenges to going 100% renewable – technology and scale.
          Technology – Right now renewables make up 2% of the world's energy production. In the last 50 years fossil fuels have increased ten times what they were 50 years ago.
          Renewable advocates are constantly touting the efficiency gains renewable have been achieving with even greater advances on the horizon. While it is true that renewables have become more efficient, and more efficiencies are to come, they will encounter what all technologies have encountered, the principle of diminishing returns. This is a normal phenomenon encountered by all physical systems where engineers achieve big gains in early years and over time the gains become miniscule. It's not that we don't want to have faith in technology, but unfortunately our world is governed by the laws of physics and not fantasy.
No matter how we want to "feel" we can't overlook or even argue the laws of physics. Physical laws of nature prescribe that every technology has a maximum theoretical efficiency. For the combustion engine it is known as Carnot efficiency. Carnot efficiency for an engine is roughly 80% and in the evolution of the combustion engine, engineers have only been able to achieve between 50%-60%. For wind power it is called the Betz limit and efficiency is capped at roughly 60%. The most modern wind turbines currently are around 45%. With Photovoltaic the physics boundary is the Shockley-Queisser limit which proposes a limit of 33% with some arrays currently achieving around 26% efficiency. What I am driving at is that we should not expect any earth-shattering technological advancements that would assist with the sensational 90-fold increase in renewable deployment that would be necessary to transform the world to 100% renewable.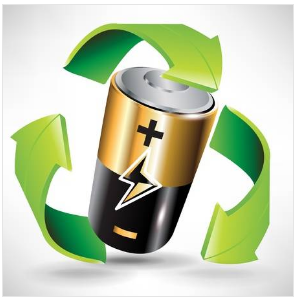 Batteries have some extreme shortfalls as well as the sheer number that would be required to power the grid in the absence of wind or solar is mind boggling. I'll use the following analogy as I think it sums it up best. At any given time, the U.S energy grid has enough fossil fuels stored to power the grid for two full months. This includes coal, natural gas and other heating fuels. If we examine the Tesla "Gigafactory" in Nevada which is the largest battery production facility in the world, its annual battery production could power the U.S grid for three minutes. To just power our grid for two days, it would take 1000 years of Gigafactory production, to power the full two months it would take 30,000 years of battery production. Even if we could produce them, where would we put them? We all need a reality check on the technology limits of wind, solar, and batteries.
In 2018 alone worldwide consumption of fossil fuel was almost 11 trillion tons. Let's even be generous and give ourselves until 2050 to accomplish this transition. Assuming we get started January 1, 2020 that would give us 10,950 days to curb our petroleum appetite. Depending on the vehicle of transport, let's calculate what needs to be done and look at the odds of success.
If we choose to go with nuclear, we would need to construct 1- 1.5GW plant every day for the next 30 years. Other than the pro-nuclear countries like France and South Korea there is surprisingly little support for nuclear plants worldwide.  After the tsunami that hit Japan and the Chernobyl accident of 1986, I would say enthusiasm for nuclear is at an all-time low. Ok so nuclear isn't very likely to be our savior, but no worries as we have other emerging technologies ready to make their mark. Maybe solar would get us there? So far we have installed a total of 1.5 million solar panels in the U.S. It would take an estimated 3 million solar panels to be deployed every day for the next 30 years to replace fossil fuels.
Perhaps wind? So far we have installed a total of 54,000 wind turbines over a period of 40 years. With wind turbines we would need to deploy roughly 156,000 every year for the next 30 years. That's 4,680,000 wind turbines, and since the urban areas don't want them, our rural areas would be the likely sites.
We must also remember that the desired result of global temperature reduction would not be measurable, and success would never be quantified. The cost of energy would skyrocket, and any underdeveloped countries would find modernization near impossible.
Green New Deal? Please be careful what you wish for.