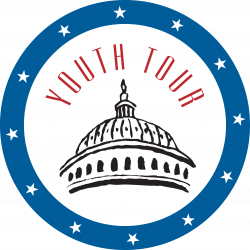 2023 Application and Rule Sheet 
This is a FREE trip of a lifetime, but don't take our word for it. Watch the video below to see what previous participants had to say.
Howard Electric Cooperative sponsors a contest for juniors going to high schools in the Howard Electric service area. The winner of this contest will join 1,500 other winners from across the nation, receiving an all expense paid trip to Washington D.C. in June of each year and receive a $1,000 scholarship to the college of your choice. The essays must be received at Howard Electric by February 24th.
In Washington, D.C., you will see all the historic sites, the Houses of Government, landmarks, and meet your Congressman and Senators.  All you have to do to win is:
Decide to enter

Research your material (provided by Howard Electric)

Complete application

Become a finalist

Be judged a winner

Pack your bags
For more information, contact Jenny at Howard Electric (660) 248-3311.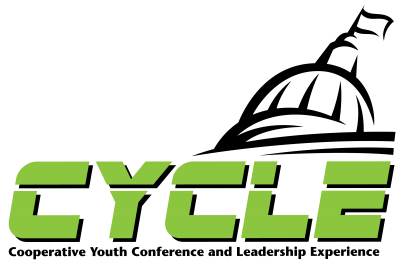 The Youth Tour runner up will attend the CYCLE program. CYCLE is a three day conference held in Jefferson City in late July.  It brings in some of the brightest young leaders from across Missouri.  The focus is to show students more about electric cooperatives, teach leadership skills and experience Missouri State Government.  
2022 CYCLE Winner: Emma Rice, New Franklin
2022 Youth Tour Winner: Evann Witte, Glasgow
Previous Youth Tour student winners:
2019 Emmett Gutz, Salisbury
2018 Grace Whitaker, Harrisburg
2017 Owen Thornburg, Huntsville
2016 Baylee Hudson, Harrisburg
2015 Carolyn Bland, Harrisburg 
2014 Mikaela Lewis, Harrisburg
2013 Starlight Katsaros, Harrisburg
2012 Olivia Harvey, New Franklin
2011 Danielle Schmitt, Glasgow
2010 Nicola Wright, Harrisburg
2009 Jocelyn Lewis, Harrisburg
2008 Ashley Kabler, Harrisburg
2007 Trent Kruessel, Salisbury
2006 Jennifer McKee, New Franklin
2005 Jared Verner, Armstrong
2004 Jessica Storjohann, New Franklin
2003 Timmy Meissen, Salisbury
2002 Emily Appel, New Franklin
2001 Roger Meissen, Salisbury
2000 Nicole Schlotzhauer, New Franklin
1999 Stacy Deakins, Harrisburg
1998 Frank Flaspohler, Fayette
1997 Kelley Rohlfing, Fayette
1996 Catherin Meyer, Salisbury
1995 Jennifer Bussman, Salisbury
1994 Meagan Harlan, Salisbury
1993 Chanda Bankhead, Higbee
1992 Amy Shook, Fayette
1991 Chris Sturm, Salisbury
1990 Missy Berendzen, Salisbury
1989 Ellen Reynolds, Huntsville
1988 Angela Mann, New Franklin